Defying all odds: Renu's transformative story
Submitted by

admin

on Mon, 06/08/2015 - 08:56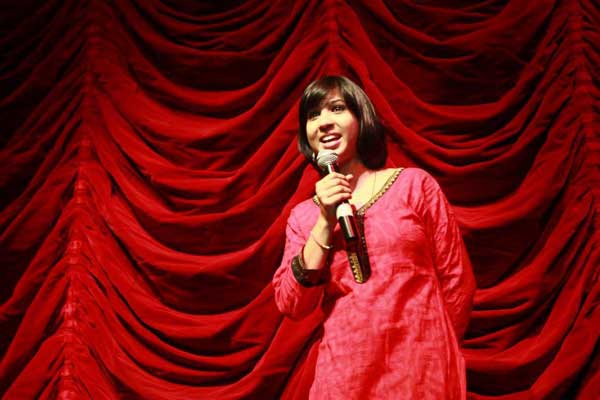 By Anjora Sarangi
Of discrimination and inequality
Women face adversities manifesting in different forms. These adversities may seem superficial or life altering to a third party. However, no two women's stories are the same and thus all stories of discrimination, harassment, violence or inequality are essential for understanding the ways in which they carve out their own space in a deeply patriarchal society. This is the story of Renu, who defied all odds on the face of strict norms that her family imposed upon her .
Renu's family belongs to a lower social economic background and had lived away from home with her grandmother during her formative years. Therefore, she had little emotional ties with her parents and siblings. Despite being one of the three siblings, including an elder brother and a younger sister, she often felt isolated and trapped within her own home. Being the first girl born to the family after many years, at a time when her village began experiencing intense winter and snow, Renu's grandmother convinced her parents that she was bad luck for the family. From the beginning, her relations with her mother were strained with little or no support with regard to her choices. Although she communicated and got along well with her father, he was rarely ever at home to have a say in her life.
Renu was enrolled in a government school nearby while her brother was in a better school. Her mother did not let her pursue Science in 11th and 12th grades in school. At that time, Renu was interested in pursuing engineering after school and wanted to learn computers but received no monetary or emotional support from her family. Owing to familial pressure and an incident of harassment, Renu dropped out of school. Her brother was not stopped from pursuing engineering after school and has currently completed his third year of engineering. At home, it often came down to not having enough money for spending on Renu's education or other pursuits while such constraints were not shown for her brother. In terms of food as well, unlike her brother, she had to think before asking for another helping. There were also restrictions on her about cooking while menstruating.
Witnessing such forms of inequality on a daily basis without understanding the causes or reasoning for the acts made Renu resentful not only towards her mother but also her brother. With her father absent from home on most days of the month due to a job in another city, her brother took on the role of her male 'protector' making the rules in her house and conditioning her behaviour, outings and clothes. He would beat her if she did not comply. During her childhood, Renu was beaten by almost everybody in her immediate and extended family and she never raised her voice or retaliated.
Carving out her own space
At the age of 14, Renu stopped taking money from her parents for her living expense. She realised that she needed to escape the cycle of blame, inequality and resentment, so she began to earn money through providing tuitions and completed her high school education from an open school receiving vocational training. Meanwhile, she was still interested in learning computers and coincidentally came to know about Feminist Approach to Technology (FAT) through a former intern and friend. While initially hesitant about joining, after learning more about the work of the organisation, Renu decided to enrol in the Tech. Centre to learn computers in 2012. Her desire for learning computers and technology from her school days was satisfied at FAT. Today her favourite part about the Internet is to be able to read news online. While she learnt to communicate effectively and was fond of writing on paper, Renu was uncomfortable typing. She has recently started building her typing skills. However, her learning was not restricted to computers at FAT. There was much more being taught.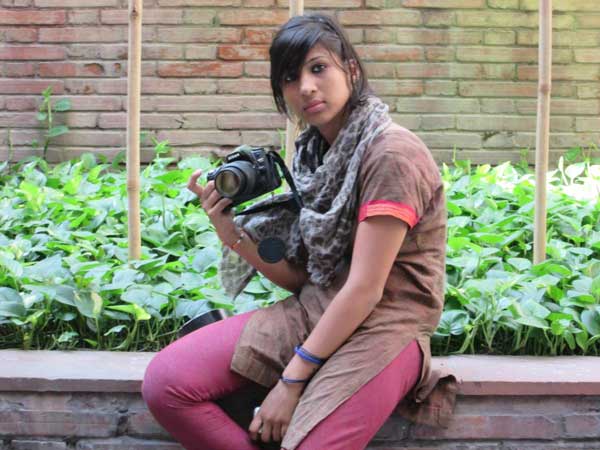 At FAT, Renu was introduced to the idea of feminism, gender and sexuality through workshops and sessions dedicated to breaking the barriers of silence. She began to comprehend the extent of patriarchy in society which had made its way into her home in the form of the restrictions placed on her and the difference in treatment of the male and female siblings. For the first time, she found a space where she did not feel alienated, unwelcome or angry. Her anger against the injustice faced by her fuelled itself in the form of an intense desire to learn, to expand her knowledge on anything and everything that came her way. She found her identity and discovered herself at FAT. She could express her views without the fear of being judged and found a "safe space" in FAT. From being a shy and reserved girl who never stood up for herself, Renu learnt to speak her mind and call a spade a spade.
Renu challenged relations at home as well, especially with regard to late night outings. Once, while arguing with her mother about staying over at FAT for the night due to work, she was beaten to an unconscious state by her brother. She sustained head injuries because of the beating. After this incident, she stopped speaking to her brother till he decided to behave better with her. This was a big step for Renu who had never raised her voice against her family's diktats.
Love for Theatre
Renu has a thirst for knowledge and information and says "if someone is offering you their knowledge and that too for free, how can you not want to absorb it?" She found that a lot of things interested her and decided to dip  her feet in different waters. She developed a flair for photography and began taking pictures at protests and events which she attended along with her friends from FAT. She was able to publish a pamphlet with the pictures she had taken. Along with her friend Deepika, Renu also became interested in film making. Her love for dance led her to teach for a short duration at a nearby school. She had also considered joining the police forces at the time. She did a short stint at YMCA. Renu worked for a while in the corporate sector as a data entry operator but did not like the environment and thus decided to quit it and work at FAT.
Renu had a passion for theatre from school but had never got an opportunity to pursue it. While at a protest taking place against harassment, she came across a theatre group called Asmita which was performing a street play. She was inspired by the performance and realised the impact of visual art on people's minds and its ability to spread awareness and take action against social injustices. Renu actively started attending theatre workshops and reading up on them on the Internet. This gave her confidence to perform herself and later joined Asmita, performing in different communities and areas. She participated in street plays and conducted workshops. She currently works in a group called – Nayi Soch Nayi Raah. Renu is also working on forming her own theatre group. She wants to join the National School of Drama while simultaneously working in her community. She also currently teaches theatre at FAT to young girls and is doing her internship here. Having emerged as a bright young student from within her own peers, she was given the responsibility for teaching her peers and juniors at FAT which was a challenging task for Renu. But she was able to overcome over time and with effort.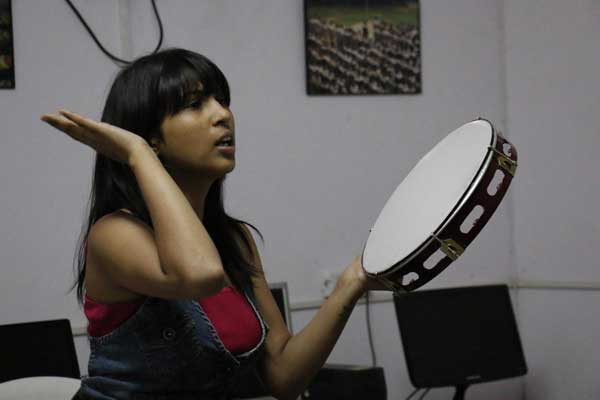 Her love for theatre is not a road for entering the TV world nor is it a means for changing the world. Renu's dreams are to be able to spread awareness in her own community and the communities she is acquainted with. She hopes that others would carry the work forward to other communities like hers. She believes that theatre is a strong medium of communication with people of all ages and backgrounds and telling serious stories in a humorous way tends to make a deep impact. While working with communities of Zamrudpur, Srinivaspuri and Jal Vihar, she has not only been involved in theatre and dramatic productions but has also gone to individual houses to hear the stories of women and girls.
Renu does not want to be involved in her current work in theatre for merely 6 months during the course of her internship, but hopes to use the opportunity that FAT has provided her and leverage it to work in this field and bring about change in people's thinking in her society. She acknowledges that her goal is not simple nor is it short term, but she has planned out her life for the next 10-12 years.
Renu: a young, emerging feminist
The three years that Renu has been with FAT have vastly changed her and shaped her into the woman that she is today. Each year has been vastly different from the previous one. Today she is able to do what she wants without help from her family. She has been able to chart her own path and use her limited resources to its full potential. Over the years, Renu has been able to improve relations with her family. While in the beginning, she did not discuss issues of gender and feminism with those in her family, she has now approached her mother, sister and,now, brother to discuss issues that trouble her. She discusses her work and learning at FAT with her friends as well and motivates them to understand and change the relations around them. Renu also lives by herself away from home which gives her flexibility in terms of work hours and independence in her life.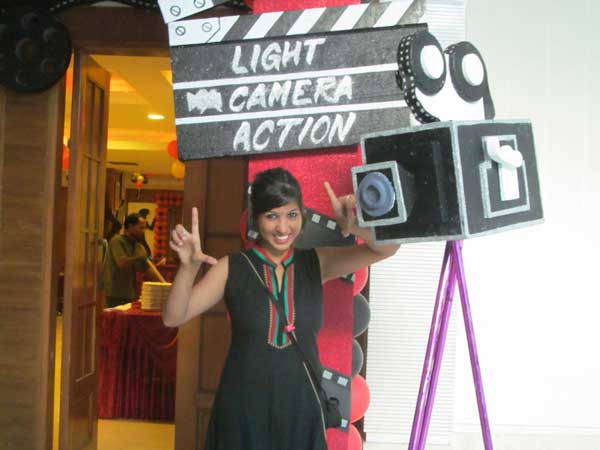 Feminism for Renu has become a way of life and an integral part of her identity. The forms of inequality faced by her have been plenty and have often seemed invisible to others which has made her realise the extent of challenges faced by women today. Often they do not realise or question the injustice brought upon to them which Renu aims to change. She also realises that it is not women alone who suffer under patriarchy. Men, too, bear the brunt of this repressive ideology. "When my brother cries at home (rarely) it is a very big deal and my mother cries even more, horrified by the act of her son crying. However, when I cry, people disregard it saying that girls are meant to cry and be dramatic".
Even after being at FAT for three years, what Renu loves most about her environment is that she gets to learn something new every day from her peers, mentors and students. As a leader today, Renu speaks confidently and with purpose. She has a lot to say and says it without hesitation. Her goals are large and it is a very difficult society she is dealing with, steeped in centuries of patriarchy. But she has overcome several hurdles in her own life and is not afraid to face more, conquering them one at a time.
- Anjora interned with us briefly, helping us with our documentation work. This story was captured and written by her during her internship stint at FAT last year