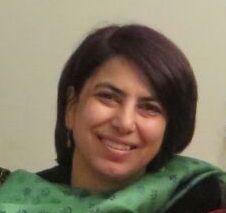 Renuka Motihar (Chairperson)
is an independent consultant based in New Delhi. She has a deep interest in working on issues related to girls and women. With a background in social sciences, Renuka has over 20 years of experience in the fields of reproductive health and broader social issues affecting children, youth and women in India and Asia. Renuka has worked as a program consultant with various international and national agencies - including UN agencies, private foundations, international NGOs and bilateral agencies.  Her focus has been on program and strategy development; situational assessments; program management; NGO appraisals; review assessments and evaluations; research and documentation.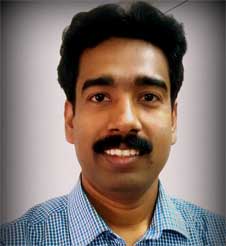 Rambishnu Sasmal (Treasurer)
is working with CREA, a women's rights organization, as Finance Manager. He has a Master's degree in Commerce and in Business Administration with specialization in Finance. He also holds a Diploma in Financial Accounting System (DFAS). He has 10 years of work experience and specializes in financial management in the development sector.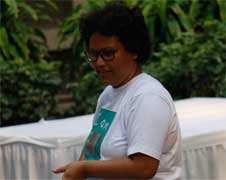 Gayatri Buragohain (Secretary)
is the ex-officio member and Executive Director of FAT. An electronics engineer by education and a passionate advocate of equal participation of women in technology, Gayatri is also the founder of FAT. FAT combines her extensive technological background with her passion for working on women's rights. For her dedication towards promoting women in technology, she was awarded the Change Agent Award by Anita Borg Institute in 2010. She has earlier also served as the ACM-W (Women's Council of ACM) Ambassador in India and Executive Director of Foundation for Social Transformation (FST) in Northeast of India.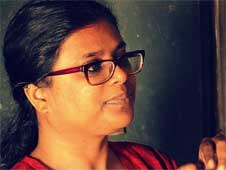 Kavita Das Gupta
is an independent filmmaker and a Community Media Practitioner. Her passion lies in working with children and young adults to explore the boundaries of Community Media to find a new language of film. She led the Community Video Programme at Drishti, a human rights and media organization based in Ahmedabad, Gujarat, from 2006-2010, where she shared technologies and film skills with marginalized communities in a process of Empowering Communities to Voice. Her professional association with films goes back to 1999 when she started her journey at Earthcare Films, an organization, which works on issues of environment, conservation and wildlife.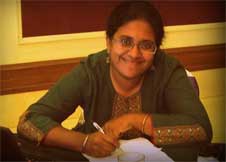 Hassath
has always enjoyed learning new things and working in different areas, and her career reflects that. She worked with the publishing industry and video film-making and then moved to the development sector, where she has spent most of her professional life. She has been managing the Information Systems at Aman Trust for the many years now. Besides being a professional Linux administrator, she is a strong advocate of equal opportunities for everyone and loves to watch films.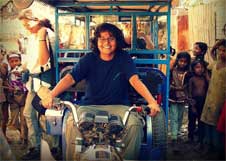 Rita Banerji
is a filmmaker and heads Dusty Foot Productions, a Delhi based film production house producing television programs and documentaries. Rita has been part of several award-winning films over the last 15 years including 2 "Panda" (Green Oscar) winning films at Wildscreen Festival, UK. She is also heading an initiative called
Green Hub
, the first youth and community based video documentation centre for recording the environment, wildlife and people's biodiversity in the North East region (NER) of India. Rita also freelances as a cameraperson and has shot for a diverse range of films and television programs.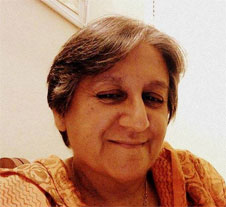 Simrita Gopal Singh
is a professionally trained sociologist and has been active in the Indian women's movement. Along with five other feminists from Pune, she set up Aalochana Centre for Documentation and Research on Women in 1989. This was to meet the growing need for information on women felt by social and women activists. Today, Aalochana is one of India's well-recognized women's resource, research and training centre. Besides being an active member of many women's groups, Simrita has been managing Aalochana since 2000 (and also between 1990 and 1994) as the coordinator and also is a core group member Muskaan - the campaign against Child Sexual abuse.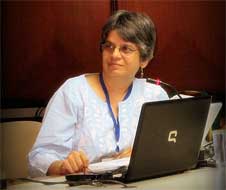 Vineeta Bal
is formally trained in medicine and has been professionally working as a researcher in biology for the past three decades. She has always been interested in exploring connections between science and society and has been particularly concerned about highlighting existing discrimination of women in the field of science, research and technology. As a long standing member of Saheli, a feminist group in Delhi, Vineeta has always seen women's health as a major concern with a need to avoid technological abuse, while simultaneously be engaged with everyday technology and its responsible usage.