My one month at FAT - and introduction to feminism
Submitted by

admin

on Thu, 07/23/2015 - 08:59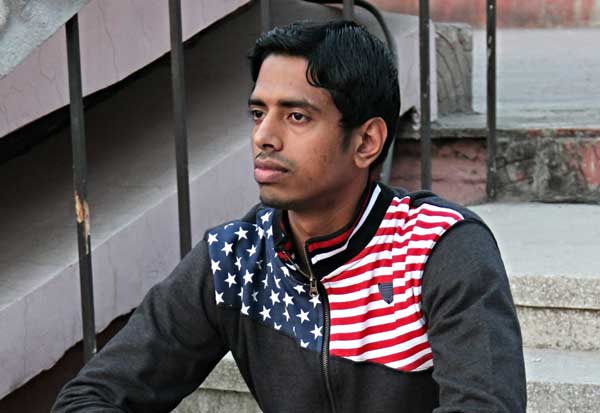 It is almost going to be a month since I joined FAT, but it feels  like FAT has been a part of me for long now. Not only are the team members supportive, but the overall work culture at FAT is positive and enthusiastic. The first change I had to adapt to when I joined FAT was the strict rule, no sir, no madam, address everyone by name. Having moved from a formal structure of hierarchy, it was very odd to me. I am still trying my best to part with my habit of addressing my seniors as madam or sir :)know .
I remember the day I got a call from FAT for an interview. It was 16th May, and it had been a month since I got engaged. I was going to Rohtak to eat paranthas, and just as I reached half-way, I received a call from Faiza (the HR personnel at FAT). They needed me to come for an interview that very day. At first, I said I won't we able to come. But after 5 minutes, I changed my mind.  In those few minutes, I realised I really wanted to know what feminism is, and how FAT functions in the area of feminism. I instantly called Faiza back, and confirmed my availability for the interview. I was apprehensive of my selection, but I gave the interview.   Luckily, I was called for a peer interview which was a formal interactive session with the entire team.  It was an informative experience for me, as after that session, I came to know why FAT exists and what its goals are. Right from that time, I wanted to be associated with the team of FAT.
Before joining FAT, I possessed a layman understanding of feminism, but after joining, I came to know the significance of feminism, the power of womanhood and the reason why feminism is needed. After reading inspiring stories of young women like Rekha, Renu and Durga , I understood the meaning of true empowerment. On the day of FAT's birthday, I came to know that the organisation, apart from work is also an amazing place to enjoy. The dancing, singing, photograph sessions, office decorations, cake cutting and eating, everyone was rejoicing that moment. Not one, but everyone was immersed in fun. I felt as if I was in a discotheque and it was ladies night. All the girls of the Tech Center were dressed up and they were partying hard. :)
FAT is a place for young feminists to explore new things, they feel free here, not chained. It is a place which gives them a platform to express themselves.
In short, my experience at FAT for the last 1 month has been awesome, and I learnt a lot of new things in these few days. I wish to thank all my colleagues who have been approachable and cooperative and for giving me the opportunity to be a part of FAT. :)